The Distilleries of Campbeltown: The Rise and Fall of the Whisky Capital of the World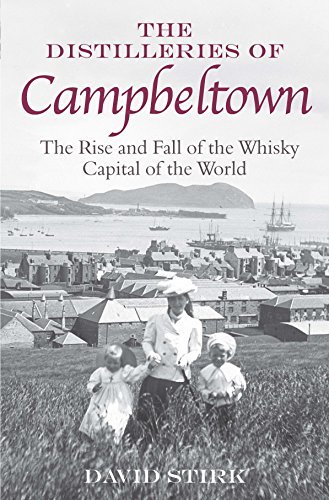 Campbeltown was once the whisky capital of the world with 29 distilleries operating simultaneously in 1835. How had this remote fishing port and royal burgh become the epicentre of Scotland's greatest export? David Stirk reveals all in this insight into the movers and shakers behind this huge industry.
A detailed yet slightly austere/opaque history of the whisky industry in Campbeltown from around 1769 through to the early 2000s, covering the burgeoning scene to its production peak with the 29 active distilleries in 1835 and the subsequent decline following industry rationalisation and war to its current population of 3. Well, 2 and a half, sort of. This book taught me that Victorian prose is akin to Shakespearean verse, in that unless it's presented to me and brought to life by someone who can communicate the key themes outside of the words then I struggle to follow what's going on. But a good factual reference should I need it.