Small-town tensions in a fabulously wealthy & attractive town interlinked with post-"happening" interviews. It's a little maddening to know that *something* has happened, but not know what or to whom. Heavy-hitting cast… weird to see Alexander Skarsgard without fangs.
Summary
Big Little Lies (2017)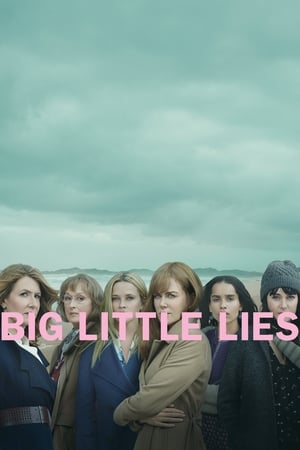 The tale of three mothers of first graders whose apparently perfect lives unravel to the point of murder.
Networks: HBO
Production Companies: HBO

Nicole Kidman
Role: Celeste Wright
Reese Witherspoon
Role: Madeline Mackenzie
Shailene Woodley
Role: Jane Chapman

Laura Dern
Role: Renata Klein

Adam Scott
Role: Ed Mackenzie
Alexander Skarsgård
Role: Perry Wright

Zoë Kravitz
Role: Bonnie Carlson
James Tupper
Role: Nathan Carlson

Iain Armitage
Role: Ziggy Chapman
Darby Camp
Role: Chloe Mackenzie

Kathryn Newton
Role: Abigail Carlson

Meryl Streep
Role: Mary Louise Wright

Douglas Smith
Role: Corey Brockfield

Andrea Arnold
Executive Producer
David E. Kelley
Executive Producer
Reese Witherspoon
Executive Producer

Nicole Kidman
Executive Producer
Jean-Marc Vallée
Executive Producer

Bruna Papandrea
Executive Producer
Season 1
Air date: Sunday 19th February, 2017
Episodes: 7
Season 2
Air date: Sunday 9th June, 2019
Episodes: 7