Completing a Scandinavian triple-play on jasonbstanding.com I thought I'd share this little gem (yes, it's a lot of blogging for one day, but that Copenhagen epic has been obstructing the flow in here for a couple of weeks): as many of you will know I'm a massive fan of the Radio 4 programme, I'm Sorry I Haven't A Clue – the antidote to panel games.  One of the more popular games played on ISIHAC is the timeless classic, Mornington Crescent – to be in an ISIHAC audience when this game came around would cause the entire crowd to hoot with delight, as the panellists were such skilful players (Ross Noble turned out to be a natural talent at the game).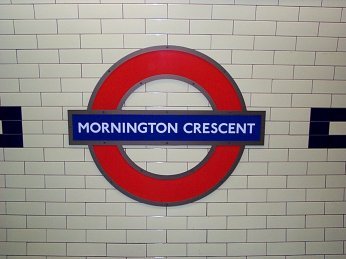 Anyway, during our snowboarding trip earlier in the year, Richie & I introduced our Swedish mate Johan to the delights of ISIHAC, and he seems to have taken to it with alacrity.  In fact he's become such an aficionado of Mornington Crescent that when the Facebook Mornington Crescent application appeared I thought "I've GOT to challenge him and see how well he's grasped the rules!".  I'm pleased to announce, this Swede's got game!
We played an initial game of North Circular Open & General Rules, and it was such a good one I thought I'd include a transcript here:
Adjudicator – Settle down Gentlemen. Right, Jason, you're to start, please.
Me – I'm not intimate with north circular open rules, so I'll start conservatively. Park Royal
Johan – I don't know the peculiarities by heart either, but what the heck… Holloway Road
Me – Hmm…. Ladbroke Grove
Adjudicator – I think we can allow that.
Johan – You surprises me… Swiss Cottage
Me – I can tell you're not from around here- that was a rookie mistake. Aldwych
Adjudicator – Careful now!
Johan – I'm going wild… Moorgate
Me – Ooh. I take it back, well played. That leaves me with… Arnos Grove
Adjudicator – That's an interesting move. Not what I would have done – I'd have gone to Fairlop, allowing me to straddle both Northern Line branches.
Me – Yes well nobody asked you.
Johan – What to do now??? Charing Cross
Me – Good, good – you've mastered the basic Plumstead Inversion, which is good for getting you out of a tight spot. That'll prove handy in future games I think. I'll play Wembley Central
Johan – Then there's only one thing to do… Ickenham
Adjudicator – Watch your diagonals, everyone!
Me – Farringdon
Johan – Oh mighty!!! Farringdon… Chalfont & Latimer
Me – Here we go. Epping !
Johan – Hainault
Adjudicator – I think we can allow that.
Me – Lancaster Gate
Adjudicator – Don't push your luck, Jason!
Me – Oh OK, I'll stop pushing.
Johan – Gosh, this has developed into a fairly fast game. I'm all confused over what to do after that surprising play. Dollis Hill
Me – Well I figure if it's North Circular Open rules then I must be close to a win here. Queensway
Johan – it's getting closer… Mudchute
Me – Yep, yep – Marble Arch …
Johan – Morden
Me – Morden?! Umm… Morden… Morden… Mordenny wordenny wordenny woo woo… Oh, Mornington Crescent !
Adjudicator – Jason B. Standing is the winner!
I know that the more experienced players will more than likely point out that Dollis Hill to Queensway is technically a Bishop's Shunt, however as we were playing North Circular Open and it was his first game I'd simplify matters by not pointing out that going on to Mudchute was a Underwood-Bartholemew Traverse.  His use of the Plumstead Inversion was incredibly prescient though – on par with some of the best gameplay I've witnessed.
So yeah – nice work Mr K!  Well played.  I look forward to many more!
You'll also note that unlike typical blog posts, I've largely eschewed linking to Wikipedia for further information on this topic.  This is because I had a look at the Discussion Page for Mornington Crescent, and was quite disturbed that those prats could argue at such length with such seriousness about the game.  I know Wikipedia strives for accuracy as a serious source of knowledge & fact, however when you consider that the argument nexus (otherwise known as an article) on Grimlock (that would be the robotic Tyrannosaurus Rex – leader of the Dinobots – in the Transformers cartoon from the mid-80's) contains nearly 10,000 words, it's possible that there's a difference of opinion in just what type of "factual" we're striving for here.
Mind you, I think those tedious asshats just like arguing for the sake of it.  I can't even be bothered finding a reference for that.