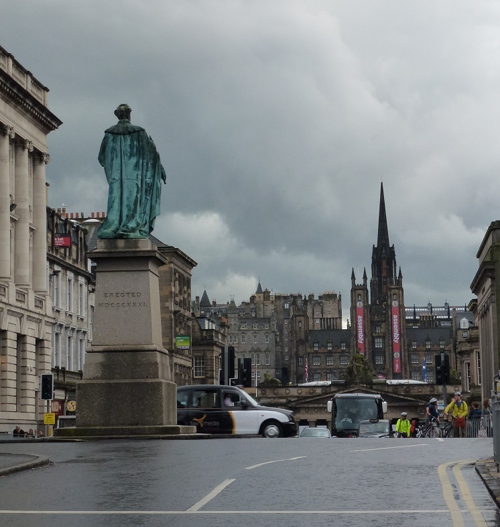 We're back up in Edinburgh this year for the Edinburgh Fringe Festival – this time Marty's over from Australia, and he's joined Liz, Billy, Myk, Kat & I in a nice centrally-placed apartment for a week of theatrical excess and mayhem.  So far we've seen (I suspect I'll edit this list a few times in the next couple of days to add detail as I get time & inclination):
Powaqqatsi
Andrew Maxwell's Fullmooners
Andy Zaltzman's Political Animal
Simon Callow's Tuesday at Tesco's
Robin Ince & Michael Legge / Righteous Anger Pointless Ire 2 (if you're particularly observant you might spot the sentence in the review where I come away thinking I've made an amazing point and then a couple of hours later realise that I've rushed it and made a complete arse of the sentence, and it's too late to do anything about it)
Shlomo / Mouthtronica
Comedy Countdown
Who Killed The Counsellor
Physical Graffiti
Stewart Lee: Flickwerk
Henry Rollins
Andrew Maxwell: The Lights Are On
Vikki Stone: Big Neon Lights
The Thinking Drinker's Guide to Alcohol
A World Without Words
Rock The Ballet
Richard Herring: What Is Love Anyway?
The Stand Late Show
If there's a link there, it's to a review of that show I wrote for Whatsonstage.com
More detail to follow.