Probably the film of 2018 that got the most people talking – though a necessarily whitewashed version of the truth of it, it was a nonetheless engaging biopic about the formation and career of Queen, centred on the life of Freddie Mercury. The soundtrack has been on high rotation 'round ours of late, although it's only just in reading up on it now I've realised that it was comprised of mostly unreleased Queen recordings, rather than recreations done by the movie cast. I *thought* they'd done a preternaturally good job…  👍👍
Summary
Bohemian Rhapsody (2018)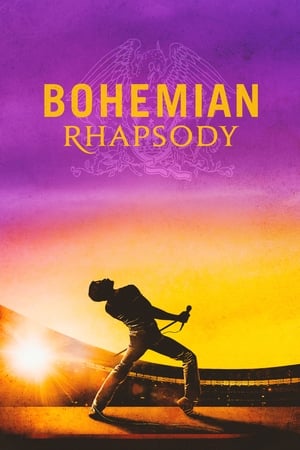 Singer Freddie Mercury, guitarist Brian May, drummer Roger Taylor and bass guitarist John Deacon take the music world by storm when they form the rock 'n' roll band Queen in 1970. Hit songs become instant classics. When Mercury's increasingly wild lifestyle starts to spiral out of control, Queen soon faces its greatest challenge yet – finding a way to keep the band together amid the success and excess.

Rami Malek
Role: Freddie Mercury
Gwilym Lee
Role: Brian May
Ben Hardy
Role: Roger Taylor
Joseph Mazzello
Role: John Deacon
Lucy Boynton
Role: Mary Austin
Aidan Gillen
Role: John Reid
Tom Hollander
Role: Jim Beach
Mike Myers
Role: Ray Foster

Allen Leech
Role: Paul Prenter

Aaron McCusker
Role: Jim Hutton

Meneka Das
Role: Jer Bulsara

Ace Bhatti
Role: Bomi Bulsara
Priya Blackburn
Role: Kashmira Bulsara


Dermot Murphy
Role: Bob Geldof

Dickie Beau
Role: Kenny Everett
Jack Roth
Role: Tim Staffell

Neil Fox-Roberts
Role: Mr. Austin

Philip Andrew
Role: Reinhold Mack

Jess Radomska
Role: Cheryl

Adam Rauf
Role: Young Farrokh Bulsara

Matthew Houston
Role: Larry Mullen Jr.

Michelle Duncan
Role: Shelley Stern
Scott Morrison Watson
Role: Steve

Devlin Lloyd
Role: Floor Manager

Garry Summers
Role: Voice Doctor

Matthew Fredricks
Role: Freddie's Lover

Stefan Kopiecki
Role: Video Producer

Pat Lally
Role: Journalist

Ian Jareth Williamson
Role: Freddie's Former Lover

Johanna Thea
Role: VIP Party Guest
Peter Vo
Role: Crowd Member (uncredited)

Lasco Atkins
Role: NYC Meatpacker